GUIDE:
Getting Started
Currently, Choozle supports targeting down to the device-type level of Desktop/Laptop, Mobile, Connected TV, and Tablet. For more granular targeting toward specific brands or operating systems, third-party data segments can be included in custom audiences.
Device Targeting
To customize whether your ad group serves impressions to computers, connected TVs, mobile phones, or tablets, navigate to the Ad Group settings by navigating to the campaign's "Action" button and selecting "Edit". From the Edit Campaign screen, scroll to Ad Group in question and click the green Pencil icon in the right-hand corner.
Under the Advanced Settings section, expand the Device Type. All device types will be selected by default, but any may be deselected to prevent serving impressions to those devices. At least one device type must be selected.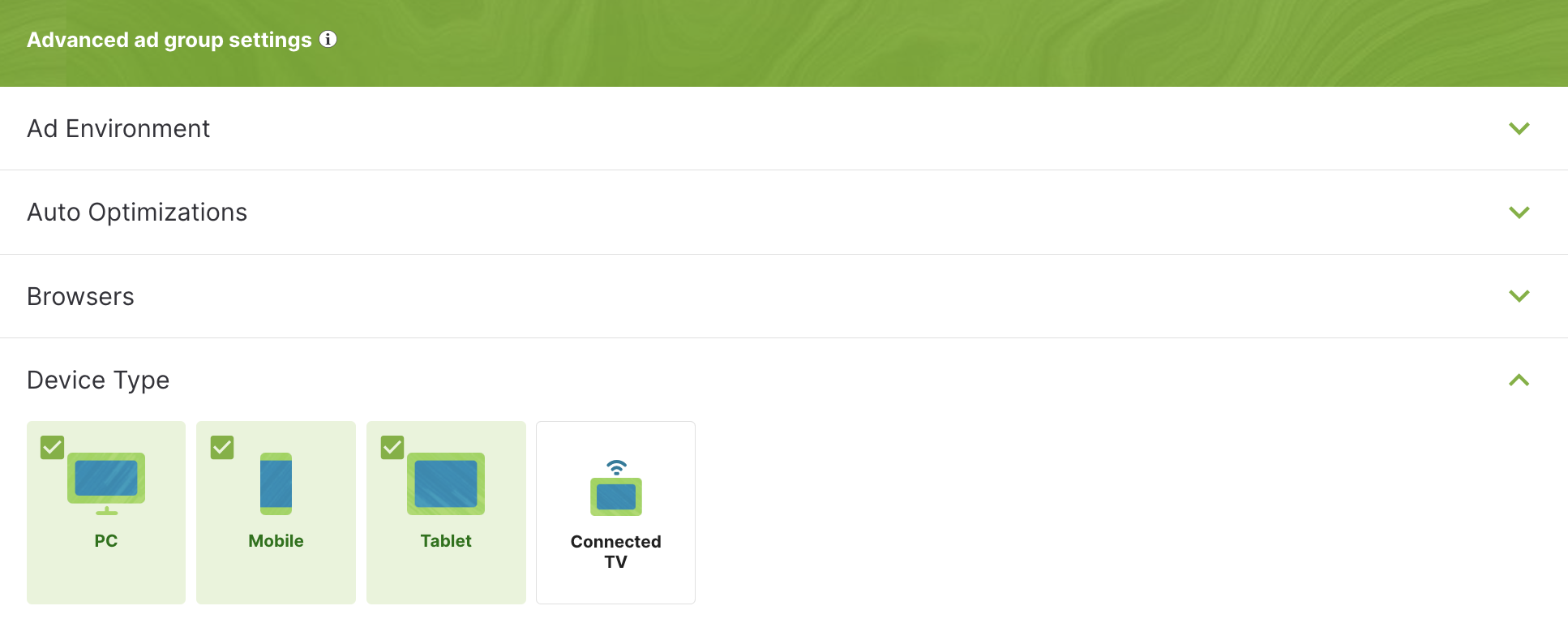 Operating System Targeting
The data catalogs contain interest and inferred ownership-based third-party data segments to target profiles more specifically based on brand or operating system.
Operating system segments can also be found by searching for terms such as "iOS" or "Windows." Using the data crumbs and descriptions (where available) will allow you to identify what segments may be most relevant to your target audience. If you have any questions about how to select the best data segments for your audience, check out this webinar, or reach out through the Support Center, and we'll be happy to help!