Users are required to input one website URL when a new account is created in Choozle. This URL will automatically populate under the Manage My Sites tab and the retargeting tab of the Custom Audience Builder. The retargeting audience will not populate unless the Smart Container Tag is placed on the same URL.
Once the Smart Container Tag is confirmed to be firing properly, users can create sub-retargeting groups based on specific subpages. For example, with the Smart Container Tag placed on www.choozle.com, the tag will automatically collect users who land on any subpage such as www.choozle.com/pricing or www.choozle.com/pricing/compare-plans/. With that said, users can create sub-retargeting groups by utilizing the "Add a URL" button on the Manage My Sites Page.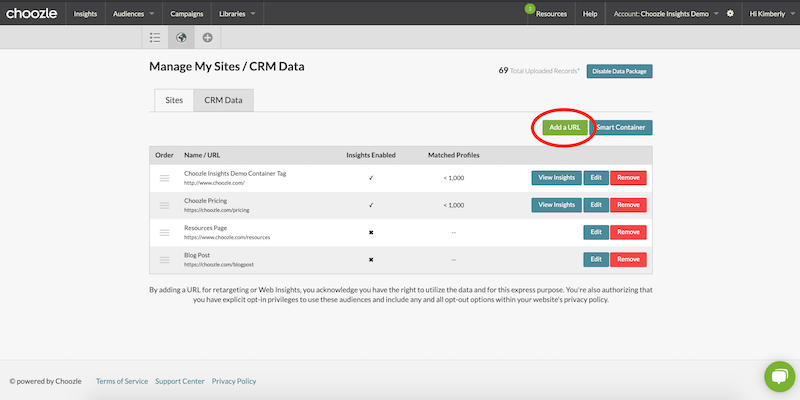 When inputting the full URL, make sure to include the http:// or https:// and give the page a name. Select to enable Insights on that page by clicking the toggle and hitting "Save", however, this is optional.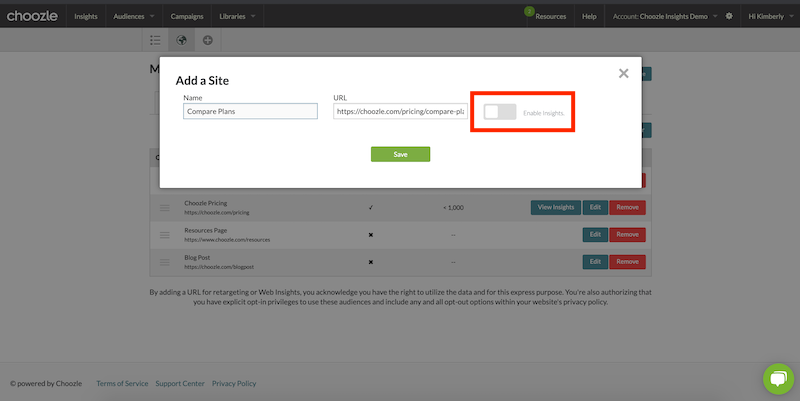 Once the site is saved, immediately check to see if it populates under the existing site(s) with the option to edit or remove it. Should changes need to be made to the URL/name, or the site needs to be deleted, it can be done here. To access the retargeting sub-group, click on the "+" sign or navigate to the "Add Custom Audience" tab: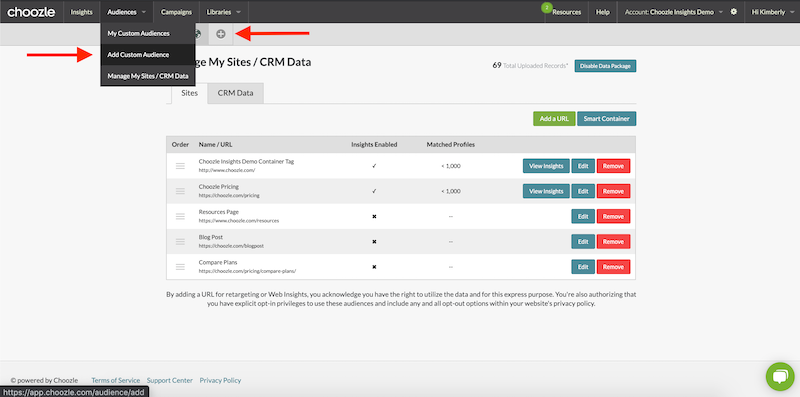 All of the retargeting sub-groups and conversion event groups will be seen here. The new retargeting group will start to collect data immediately.