GUIDE:
Getting Started
If you would like to deploy Choozle's Smart Container Tag via Shopify, you will need to drop the Smart Container Tag into the Shopify code as well to ensure it's firing there, too.
Instructions
Here are two steps to take in order to get the conversion event firing on Shopify checkout page:
Submit https://www.yourwebsite.com/ as the conversion event in your campaign to track final purchase conversions. Our tag management system uses "contains" logic, meaning entering that URL will set the condition to fire the pixel when the URL host contains: www.yourwebsite.com and URL path contains: /thank_you (which by default is what every Shopify order confirmation page ends in).

Now any dynamic variation of the final order confirmation thank you page (such as https://www.yourwebsite.com

/9553614/checkouts/23kjsd7chsjh384sj/thank_you) will fire because the above conditions are met.

Next, because the Shopify checkout process is hosted on Shopify and not on your own site, you'll need to drop the Smart Container Tag into the Additional Scripts

field of the Checkout settings within your Shopify settings:



From the Shopify Admin view, select Settings

in the bottom right corner.

Next, select Checkout.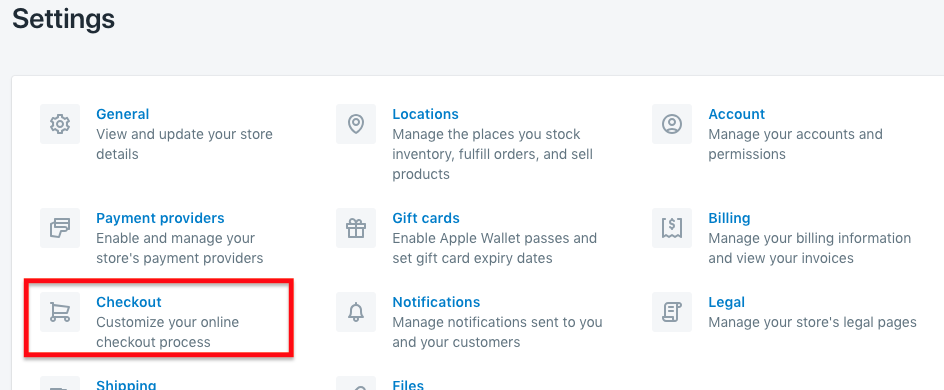 Scroll down to the Order Processing section and in the field labeled Additional Scripts, copy and paste your full Smart Container Tag.

Click Save and your Smart Container Tag will be successfully added to your Shopify site.