Updated: 04/18/2023
Owner: techops@choozle.com
GUIDE:
Getting Started
If you would like to deploy Choozle's Smart Container via Google Tag Manager, create a new Custom HTML tag, then insert the entire Smart Container Tag script and ensure triggering is set to All Pages.
Instructions
Go to your Choozle Account and get the Smart Tag Container code.

Audiences > Manage My Sites / CRM Data > Sites Tab > Smart Container at the top right

Go to your Google Tag Manager account and select the TAGS tab on the left hand side panel
Hit 'NEW' and title your TAG, e.g. My Account Name-Choozle SCT
Click Tag Configuration and select the Custom HTML option under the 'Custom section'
Copy the Choozle Smart Tag Container code and paste into the HTML field
Next, choose a trigger to fire on under under the 'Triggering' section


Be sure your Triggering settings are set to fire on All Pages.

Hit SAVE
Submit and Publish your changes

Do not forget to complete this step. This step is sometimes missed and prevents the SCT from firing.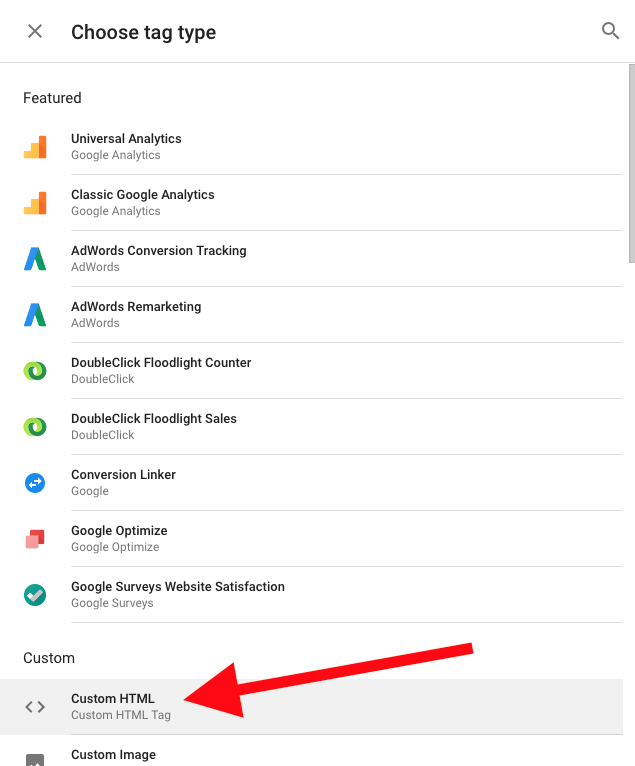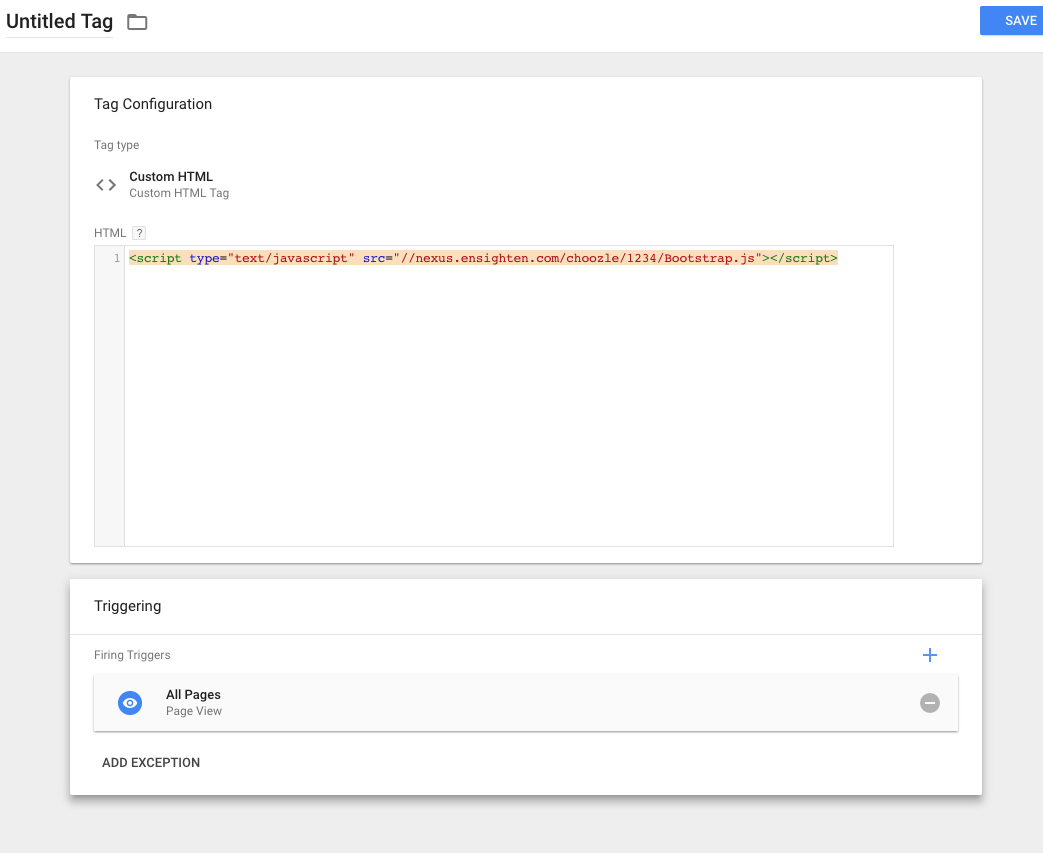 7.

8.